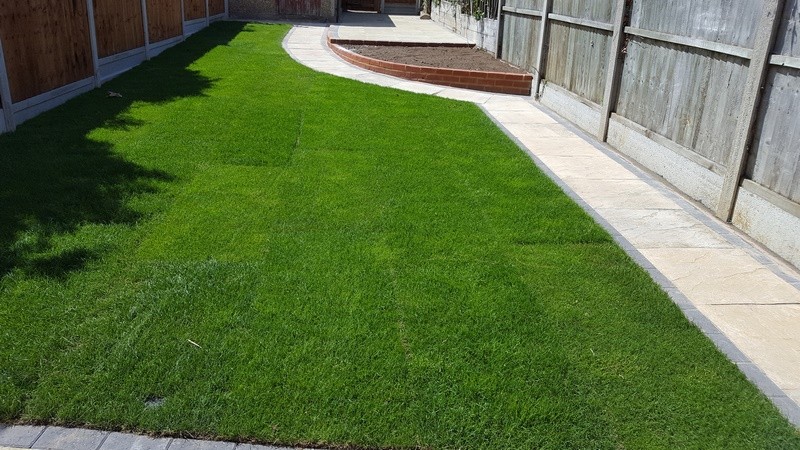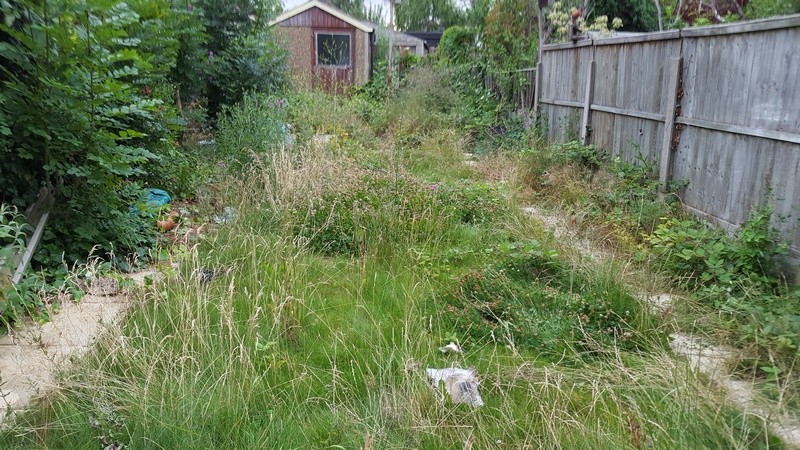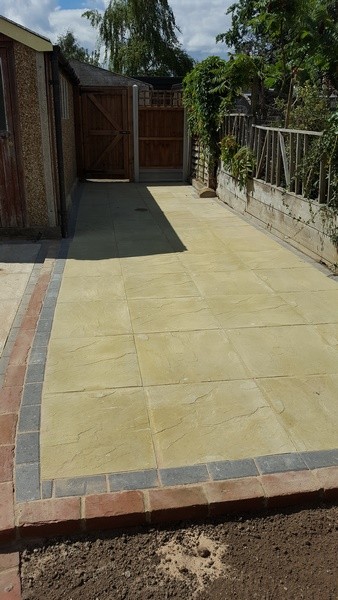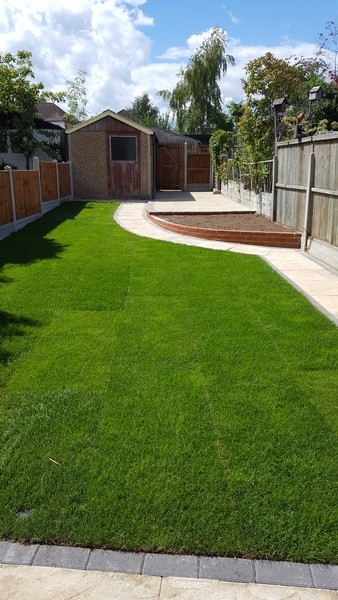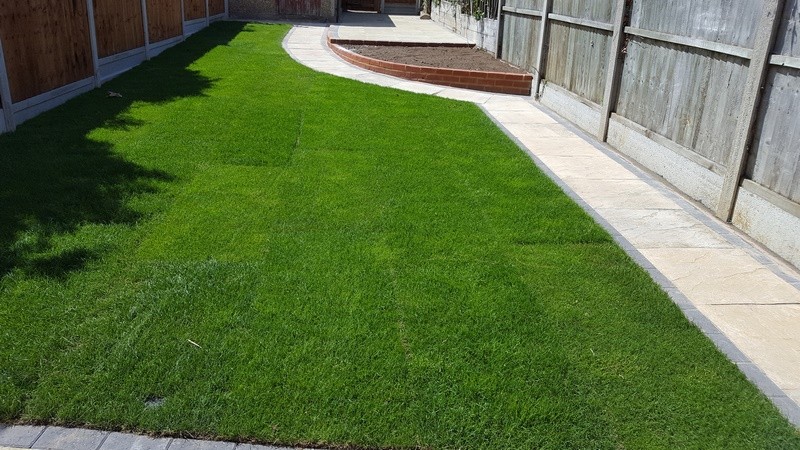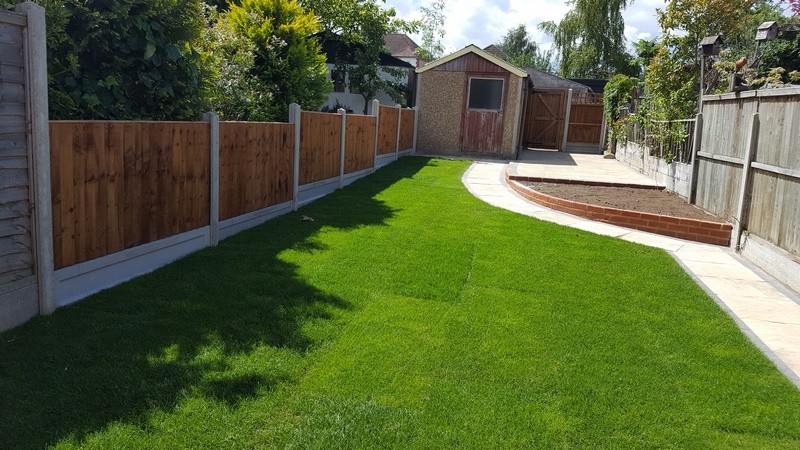 Garden Renovation
Project Description
As you can see from these pictures, this garden needed to be completely renovated. It was over grown with weeds, stinging nettles and trees. You could hardly see the pathway that led to the shed at the back of the garden.
Our first job was to dig up the whole area. We cut down all the trees, got rid of the old pathway leaving us with a blank canvas to work with.
The old fence panels to the left were removed and replaced with new fence panels and posts.
We laid a new path along with a new patio area to the back of the garden. New turf was laid. Our clients asked us to create an area ideal for plants and shrubs, so we did this using a few layers of bricks (as you can see in the pictures) and then filled this area with soil.
We were very happy with the results.